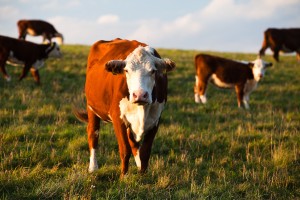 Livestock grazing led our nation's westward expansion. But as the west expanded, a lack of infrastructure guiding land property rights led to overgrazing.
In 1934, the Taylor Grazing Act was passed by Congress to give grazing "preference rights" to established ranchers who had a history of using the range and who owned private property nearby. The legislation was ultimately put into place to improve overall rangeland conditions and regulate their use.
Today, four federal agencies manage 609 million acres of public land across the nation. Nearly half of all public land – 47% – is concentrated within 11 western states, each of which has more than 10 million acres. More than 22,000 public land ranchers work in active partnership with the Bureau of Land Management, the National Forest Service, the National Park Service, the Fish and Wildlife Service and local land management offices to provide food and fiber for the nation while maintaining this vital American resource.